We are pleased to announce the next generation of our very popular Raspberry Pi Panel PCs: The ComfilePi CPi-C070WR4C -- built around the latest Raspberry Pi Compute Module 4.
It has many of the same features as the CPi-A/B series -- RS-232, RS-485, I2C, SPI, and other GPIO -- but with several improvements:
Going forward the Compute Module 4 is expected to have much better availability than that of the Compute Module 3
At least twice the memory of the CPi-A/B at 2GB, with the possibility of 4GB and 8GB in the future.
A faster 4-core SoC clocked at 1.5GHz with improved hardware acceleration.
A larger heatsink than the CPi-A for improved thermal dissipation and reduced frequency scaling.
The RS-485 port utilizes a full UART peripheral without the limitations of the miniuart like that of the CPi-A/B.
2 additional UARTS on the GPIO header socket, exposed as RS-232 ports if using the CP-IO13-4C.
Supports booting from USB out of the box.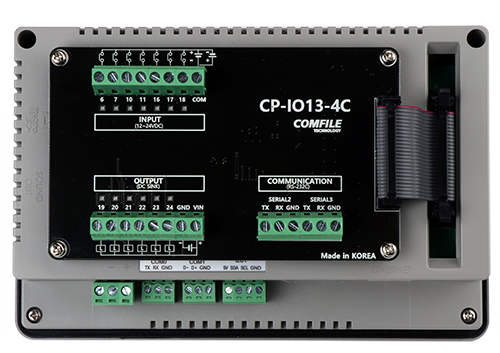 We hope this new model will provide even more possibilities over our existing models while simultaneously taking pressure off the limited supply of the CPi-A and CPi-B models, and extending the product lines lifetime well into the end of this decade. For more information, please see our documentation and current list of products.
* Raspberry Pi is a Trademark of the Raspberry Pi Foundation
Recent Posts
We are pleased to announce the next generation of our very popular Raspberry Pi Panel PCs: The Co …

We are pleased to announce the next generation of our very popular Raspberry Pi Panel PCs: The C …

The following is a small showcase of customer solutions using COMFILE Technology's products. …