We are pleased to announce the next generation of our very popular Raspberry Pi Panel PCs: The ComfilePi CPi-S070WR. It is built around the Raspberry Pi Compute Module 4S and provides much needed relief for the shortage of Raspberry Pi Compute Module 3+ affecting the CPi-A/B panel PCs.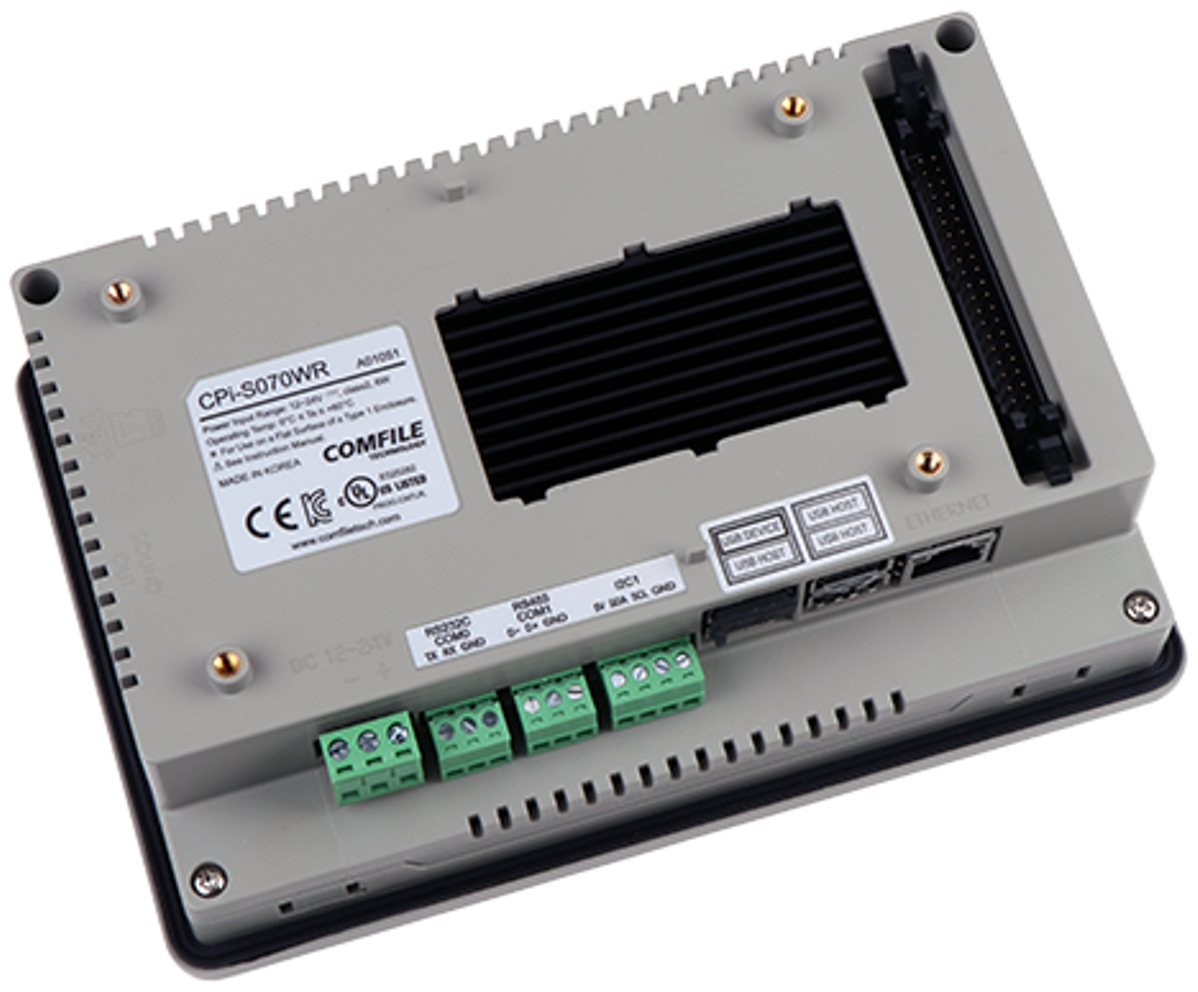 The CPi-S070WR has feature parity with the CPi-A/B panel PCs, making it a new perfect drop-in replacement for the CPi-A/B070WR, but boasts a faster SoC (1.5GHz, the same silicon as the Compute Module 4), and a larger, externally exposed heatsink like that of the CPi-B070WR for improved thermal performance.
Also, due to the Compute Module 4's new bootloader, the CPi-S070WR can be booted from a USB drive out of the box. which enables new, interesting use cases. See this demonstration video for more details.
Because the CPi-S070WR has the same features as the CPi-A/B070WR, it is also compatible with all of our CPi-A/B IO accessory boards.
The CPi-S070WR inherits the CPi-A/B's UL listing, and also extends the production life of the ComfilePi panel PCs out to at least January 2031.
Migrating from the CPi-A/B to the CPi-S will require a new OS or a firmware update. See our migration documentation, and let us know if you have any questions.
Recent Posts
We are pleased to announce the next generation of our very popular Raspberry Pi Panel PCs: The Co …

We are pleased to announce the next generation of our very popular Raspberry Pi Panel PCs: The C …

The following is a small showcase of customer solutions using COMFILE Technology's products. …