Windows CE Panel PC

Windows CE based panel PCs (as opposed to Windows 7/10) come with the following benefits:
1. Free from hard disk data corruption in case of a sudden power outage
2. Less likely to suffer from worms and viruses targeting Windows 7/10
3. Faster boot times than Windows 7/10
4. End user cannot install programs
5. More cost effective and energy efficient

More Reliable Than a PC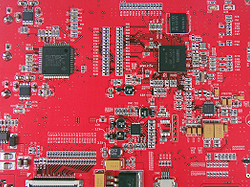 Based on mobile processors for use in harsh environments
If a full desktop operating system like Windows XP/7/8 is overkill for your application, then a Windows CE panel PC may be right for you.
Our Windows CE panel PCs employ processors typically used in mobile devices, and compared to desktop PCs, they are simpler, generate less heat, and are much more energy efficient. These characterics can yield more reliable operation in harsh environments.
Wide Selection
A wide selection of screen sizes to choose from.

Development Environment

Same development environment as a PC
Programmable in C# or VB.Net using Microsoft's Visual Studio.
I/O Control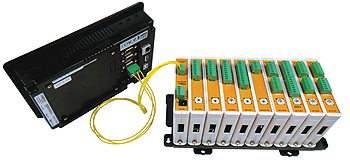 Our Windows CE panel PCs are prefect for adding colorful graphical user interfaces to an I/O control system.
Windows CE can handle all of the graphical output and user input and leave the I/O control to an external, decicated controller.
The Windows CE panel PC's connectivity features can be used to interface to many control systems ferrying information between control systems and the operator.