Windows 7/10 Panel PC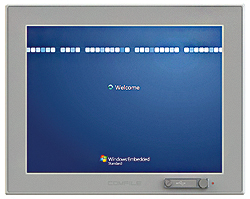 Get Windows desktop functionality in a panel PC.
COMFILE Technology's Windows 7/10 Panel PCs feature desktop functionality, yet are designed to withstand the harsh environments typical of industrial applications.
Build applications with Microsoft's Visual Studio in C#, VB.Net, C++ and more using the full .Net Framework.
Windows CE Panel PC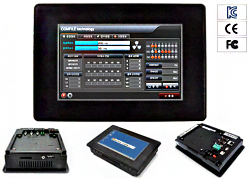 Windows CE panel PCs provide a more affordable alternative to the desktop PCs. Still enough power to make professional user interfaces but in a more compact size.
Use Microsoft's Visual Studio to develop sofware in C#, VB.Net, and more with the .Net Compact Framework.
Linux Panel PC
Linux Panel PCs bring freedom, flexibility, and power of open-source platforms and software to the industrial application space.
Use just about any programming language in existence (C\C++, Java, C#, VB.Net, Python, Go, Rust, etc...) to create HMI applications, SCADA applications, and much, much more.
HMI
The ComfileHMI is a WYSIWYG, rapid HMI development kit.
Create compelling HMI applications with full-featured RS-232/485 I/O control, without writing a single line of code.
CUBLOC
The CUBLOC is a BASIC and Ladder Logic Automation Controller.
BASIC is a language that is very easy for beginners to learn. Ladder Logic is a tool that has been used for a long time in the automation industry to program PLCs. Both of these are available in one unique package.
MOACON
The MOACON is a modular Programmable Automation Controller (PAC) with a fast, 32-bit ARM processor, programmable using the powerful C programming language.
It's modular design, coupled with power and flexibility of the C programming language, enables the flexibility to purchase just the modules needed, and aggregate them in a way that customizes the MOACON precisely for a product's specific requirements, and adaptability should those requirements change.